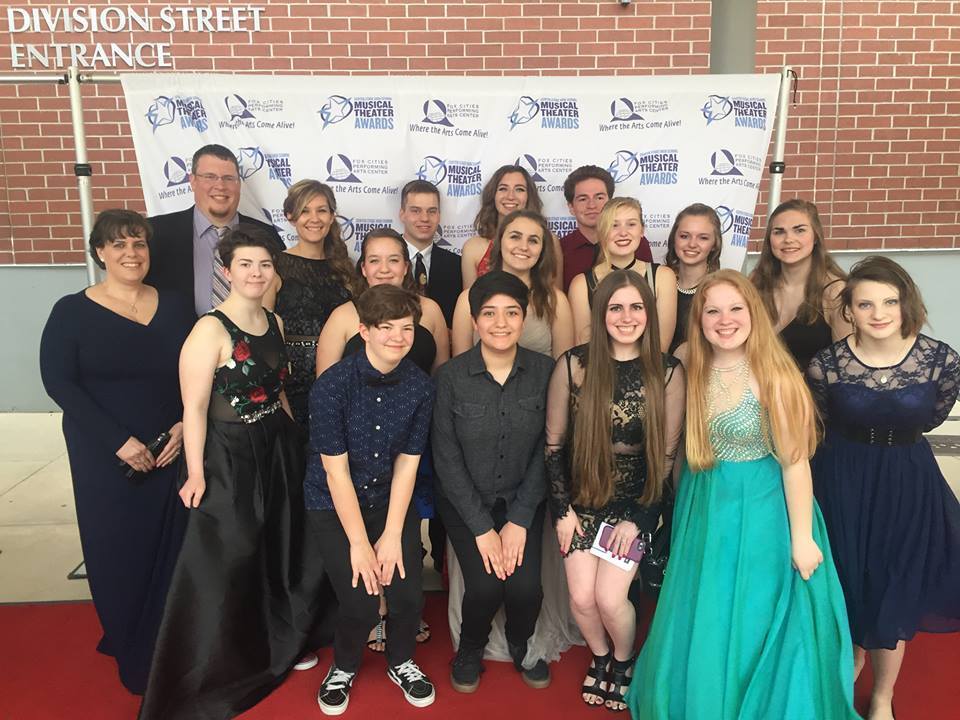 Music Theater Students Awarded!
Tamara
Wednesday, June 06, 2018
On May 19th, Mishicot's production of Fiddler on the Roof was recognized at the Center Stage Award Showcase at the Fox Cities Performing Arts Center. Students from Mishicot also had the opportunity to walk the red carpet before the show. Katelyn Pietroske won the Backstage Spirit Award for her role as Student Director, and Riley Seib was recognized and performed for her nomination for Outstanding Performance by a Female Lead. Joey Selke and Miranda Vincent performed in the opening and closing numbers. All had the opportunity to work with Broadway performer and Director, David Vaughn.
For more about what Music Theater is up to, follow on Facebook @MHSMusicTheater and Mishicot Performing Arts Boosters.