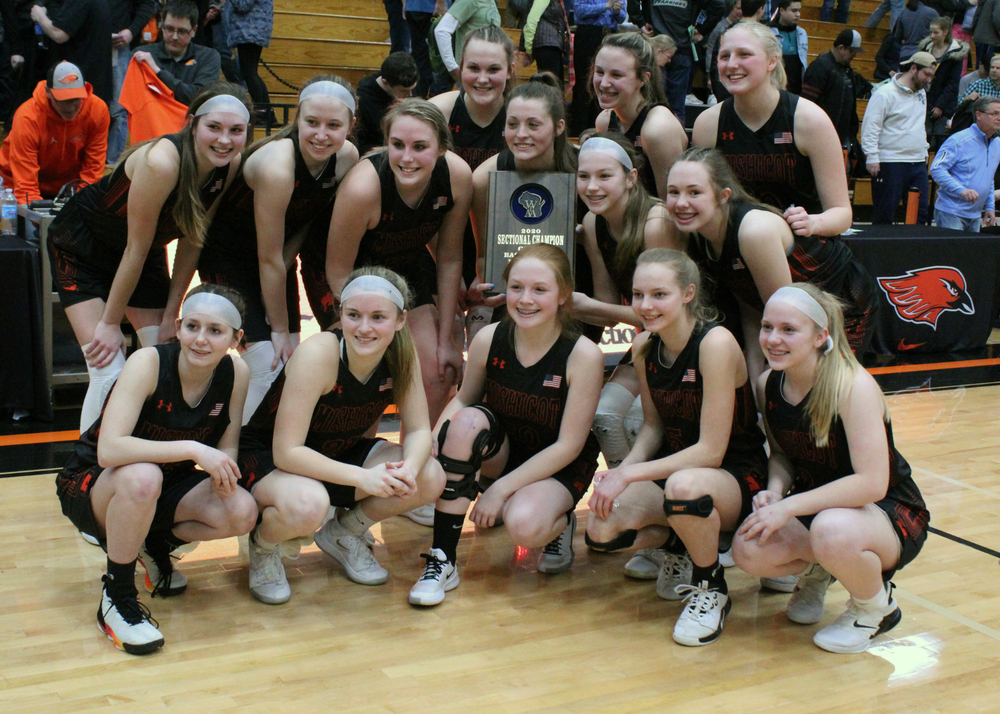 Girls Basketball is going to State!
Mishicot High School
Tuesday, March 10, 2020
The Mishicot Girls Basketball Team is heading to state for the first time in school history! They defeated Brookfield Academy 65-45 to capture the sectional championship. They will play Melrose-Mindoro on Thursday, March 12 at the Resch Center. Game time is approximately 8:00 pm.